What is an
Herbal Consult

?

There are many ways in which herbs, our plant allies, can be used. There are also various approaches to herbalism that can be applied and tailored to your unique needs. One plant may be used to heal an array of imbalances and two different people may need completely different herbs and therapies for the same ailment, imbalance or target goal. The herbal consult is a partnership between the both of us to help assist you with your wellness goals so that you may continuously journey to your full potential.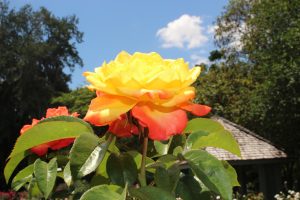 Initial Consultation (1 1/2 hrs)- $50
Follow-up Sessions (1 hr)- $35
Mini Phone Consults for acute conditions or concerns (1/2 hr)- $20
Sliding scale available. If you cannot afford the cost of a consultation please contact me as I am willing to be flexible if necessary. As a Community Centered Herbalist I aim to help people in need find wellness regardless of financial situation.
Schedule an appointment...
I offer email, phone or video chat herbal consults to help you navigate the herbal world and assist you in coming up with an individualized protocol to meet your health goals.
Please email me at boogiedownbotanicals@gmail.com to get started.
Not sure if herbal medicine is right for you?
If you're unsure if herbal medicine is right for you please feel free to contact me for a complimentary 10-minute chat by sending me an email.
Safety
Respect Thy Plants and Respect Thyself. This is the Boogie Down Botanical way. Herbs rarely have any side effects and in most situations, they can be used instead of or alongside a lot of orthodox medication. However, it is important to use herbs with caution when they are taken alongside conventional medicines. Certain herbs and drugs should not be combined. I take special care in going over any contraindications and other safety concerns or questions. I also take particular care when using herbs in situations where people are considered to be particularly vulnerable – such as with the very young and the very old and during pregnancy and lactation. Nonetheless, herbs – when used carefully – can provide excellent supportive options in these situations.